Welcome To Tag Parrot!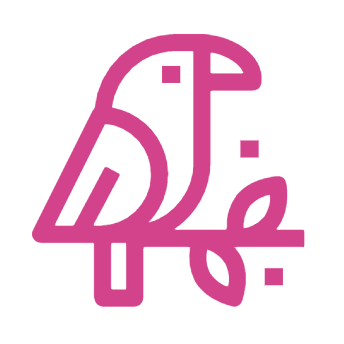 TagParrot
—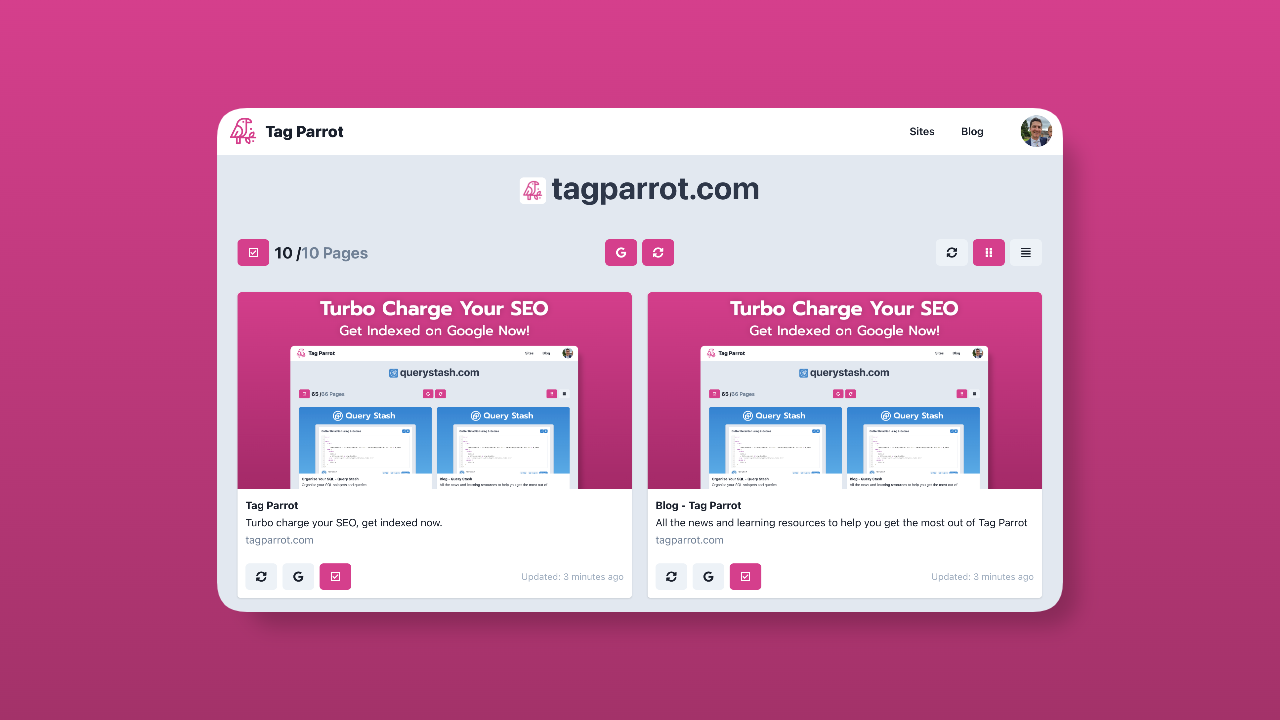 Hello,
Firstly, I'd like to say a huge thank you for visiting the Tag Parrot Blog. I am on a journey to build a simple micro Saas product that solves one primary goal: getting your websites indexed faster!
As someone who has built many websites and products over the years, I know that one of the key initial pain points can often be getting your site fully indexed by search engines. Without good backlinks in the beginning, it can be tricky.
Yes, you can easily submit your sitemap on Google Search Console, but even that can take months for it to fully discover and index every single page. You may end up with lots of pages sitting in the "Discovered not crawled yet" bucket.
Introducing Tag Parrot
Using Tag Parrot, you can add your website and tell us where your sitemap resides. We will crawl your site to grab all your pages and meta tags. You can easily review Open Graph previews of every page to double-check there are no issues with your titles, descriptions, and images.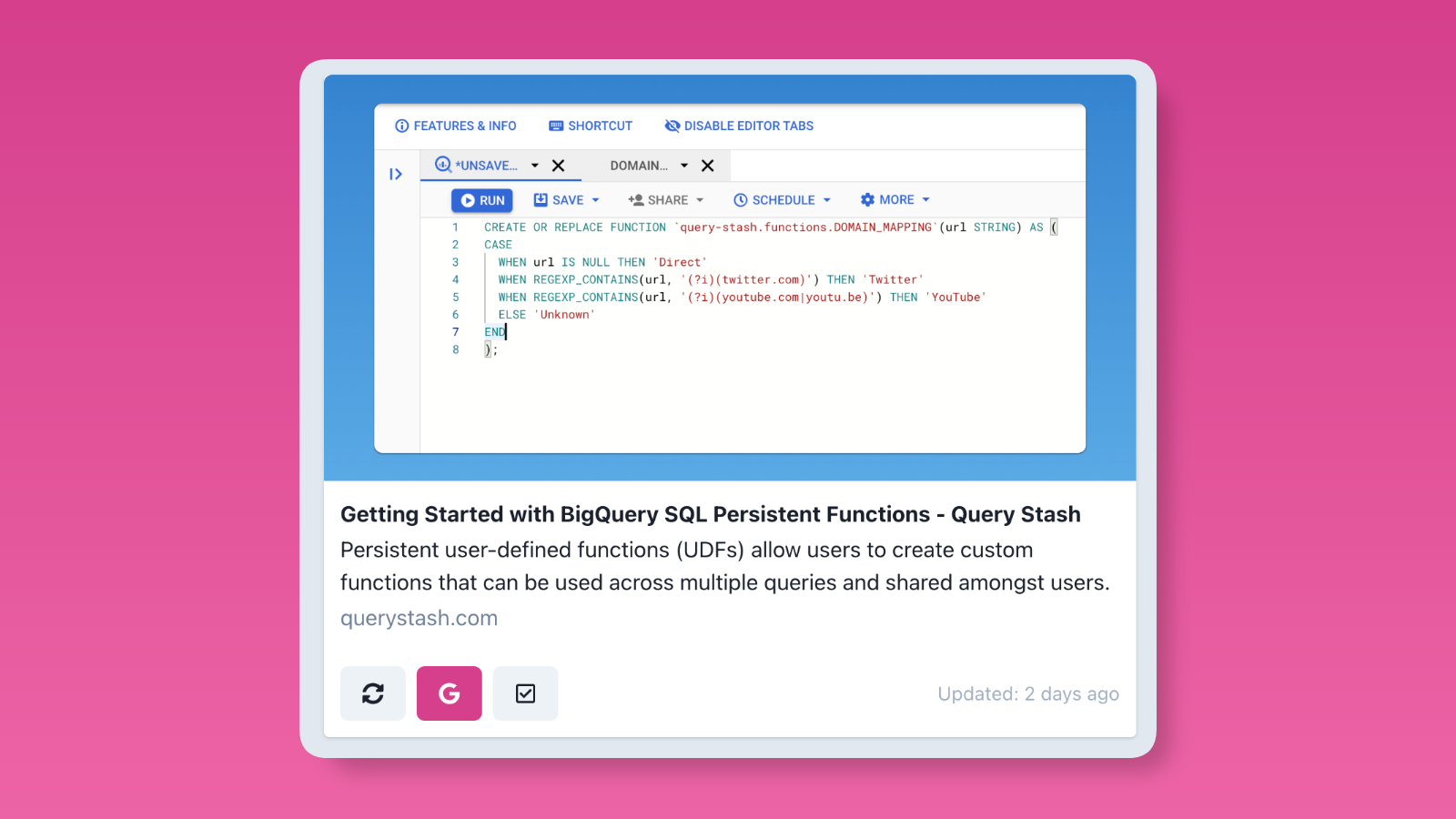 Once you are satisfied, grant us permission to act on your behalf with Google Search Console, and we will automatically submit all of your pages. The added benefit is that requesting a page to be indexed this way means it will happen within about 48 hours.
As soon as your pages are indexed, you can expect to see a nice surge in organic impressions and hopefully clicks to your site.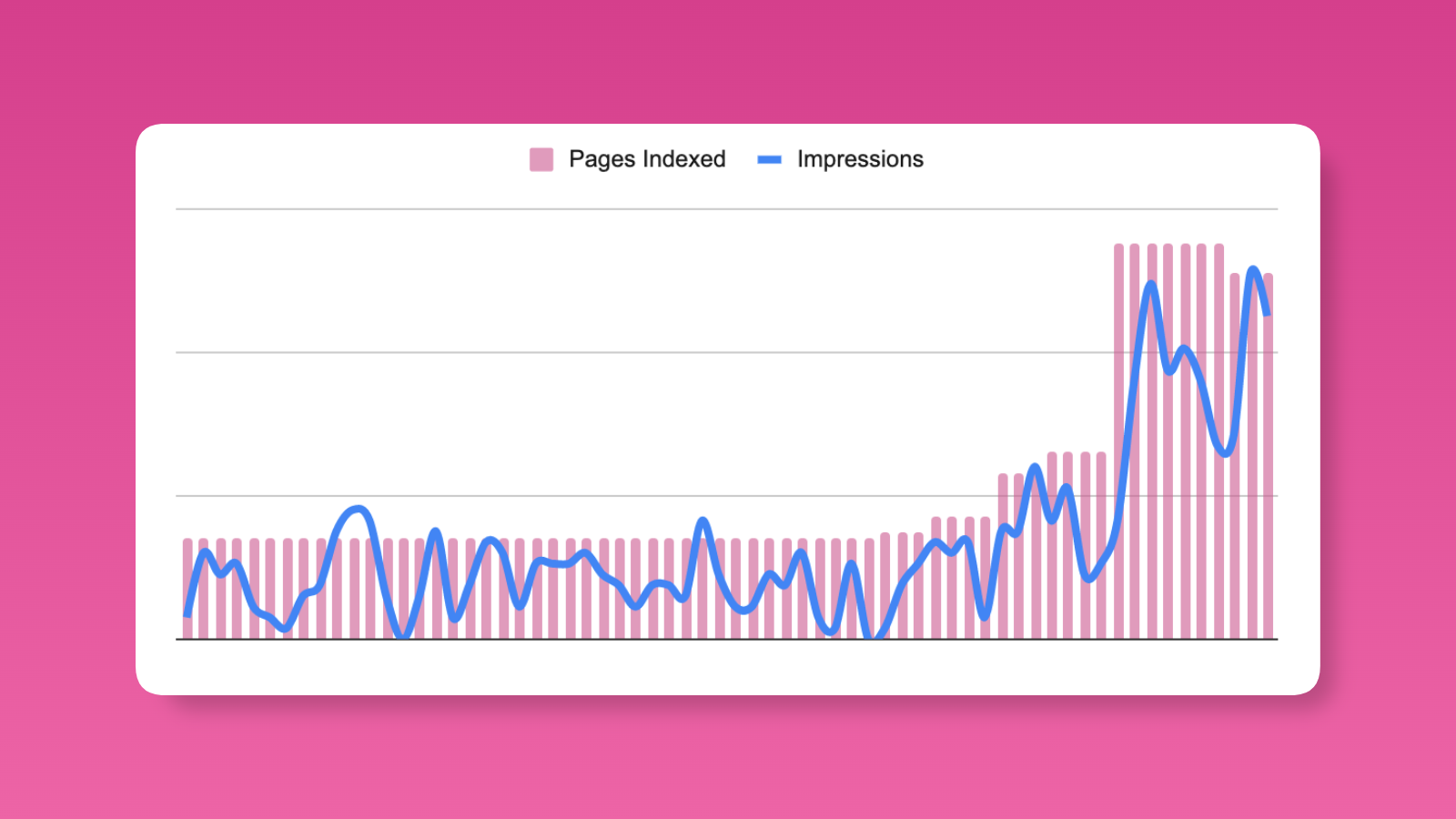 Of course, getting indexed isn't the only thing you need to worry about. You also need to optimize your pages and content for SEO to help drive better traffic. Getting indexed is just the first step in that journey.
The Offering
We currently offer three different tier plans depending on your personal needs:
Preview - Free access to review your meta tags and preview Open Graph cards.
Small - Our intro plan to add up to three websites and index 200 pages per day to Google.
Medium - Our pro option, offering indexing of up to 400 pages per day across 10 websites.
Large - The serious option, comes with 20 websites and 600 daily index quota.
Agency - For the agencies, get started with 1000 daily index limit across 50 sites.
You can find full details on our pricing page.
Thank you for your time, and let's get you indexed today!
Chris @TagParrot